Family & Cosmetic Dentistry In Perth
We at Winthrop Village Dental Centre aim to provide each and every one of our patients with a comprehensive range of dental treatment. Our skilled team of dentists and staff understand your immediate needs and long term expectations.
We put our focus on prevention whilst urgently dealing with matters currently associated with your oral health. We make dentistry pain-free and keep you informed every step of the way of your treatment options and the fees involved.
HBF, Bupa, Medibank Private and Veteran Affairs Participating Provider Dentists
HICAPS for instant claims for all major health funds
Evening and Saturday appointments available
All aspects of dental services including general dentistry, emergency, cosmetic, implant, in-hospital dentistry and wisdom teeth removal
Members of the Australian Dental Association
Fully computerised with state-of-the-art equipment
We are dedicated professionals who care about your dental needs. We look forward to seeing you soon!
Clinic: Shop 22, Winthrop Village Shopping Centre, 131 Somerville Boulevard, Winthrop WA 6150
---
Over thirty years of experience in dentistry
1983 - B.D.S. National University of Singapore
1999 - member of Australian Dental Association
1999 - Australian Dental Council (Melbourne)
2013 - Australasian Academy Dento Facial Aesthetics
2016 - University of Miami, USA (ongoing)
Dental implant surgical training under Fellowship program of the University of Miami
Dr Mitra adopts a holistic approach in treating his patients, being careful to tailor treatment plans suitable for each patient and is trained to look beyond just the teeth when providing care for his patients. Only the best approved up-to-date techniques are used by Dr Mitra in providing patient's with their treatment needs.
Read more ...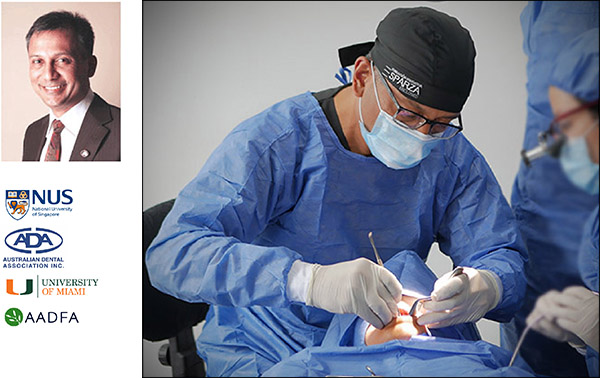 ---

I really am delighted you were the one who gave me such a natural and fabulous new look. And the appointments were 100% pleasant. If anyone asks I'll say "Jake for a Remake"